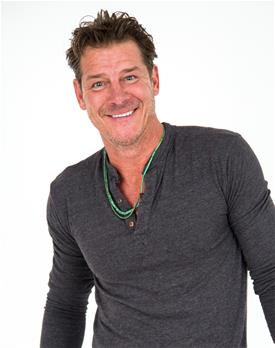 TY PENNINGTON
Ty Pennington first garnered national attention as the quirky and creative carpenter on the groundbreaking home improvement series Trading Spaces. Later as host of Extreme Makeover: Home Edition, Pennington helped transform the lives of hundreds, while inspiring millions more around the world to volunteer their time to help others. The show was consistently rated among television's Top 20 programs and won two Emmys® for Outstanding Reality Program.

He also hosted Food Network's series "American Diner Revival," a hit show that showcased both design and food in an emotionally charged format. Ty traveled the country breathing new life into the heart and soul of many communities, the local diner.

Pennington has been recognized as a leader in the field of volunteerism for his work on Extreme Makeover: Home Edition and his role with Abode Shelters, an international charity that provides sustainable, humane housing for homeless and impoverished city dwellers.

In addition to his extensive television work, Ty is recognized for his design expertise and style. He launched the Ty Pennington Impressions fabric line with Westminster Fabrics. A flooring line, The Ty Pennington Collection, was featured by Lumber Liquidators. Pennington's outdoor and holiday décor products, Ty Pennington Style, were one of the most popular brands at Sears for 16 consecutive years.

Pennington's last book, How Good Design Can Change Your Life (Simon & Schuster) is an intimate look at Ty's design inspirations with décor advice and tips. It followed his New York Times bestseller Ty's Tricks (Hyperion), which is part reference and part behind-the-scenes in Ty's own home, which he completely remodeled himself.

In 2018, Ty reunited with the cast of Trading Spaces for a new season of episodes on TLC. Instantly, the show became the #1 show on the network, and the #2 show on cable airing on Saturday nights.

He currently resides in Florida, New York, and Los Angeles; in homes he either built or remodeled himself.
Appearing on stage Saturday, February 5th at 12 pm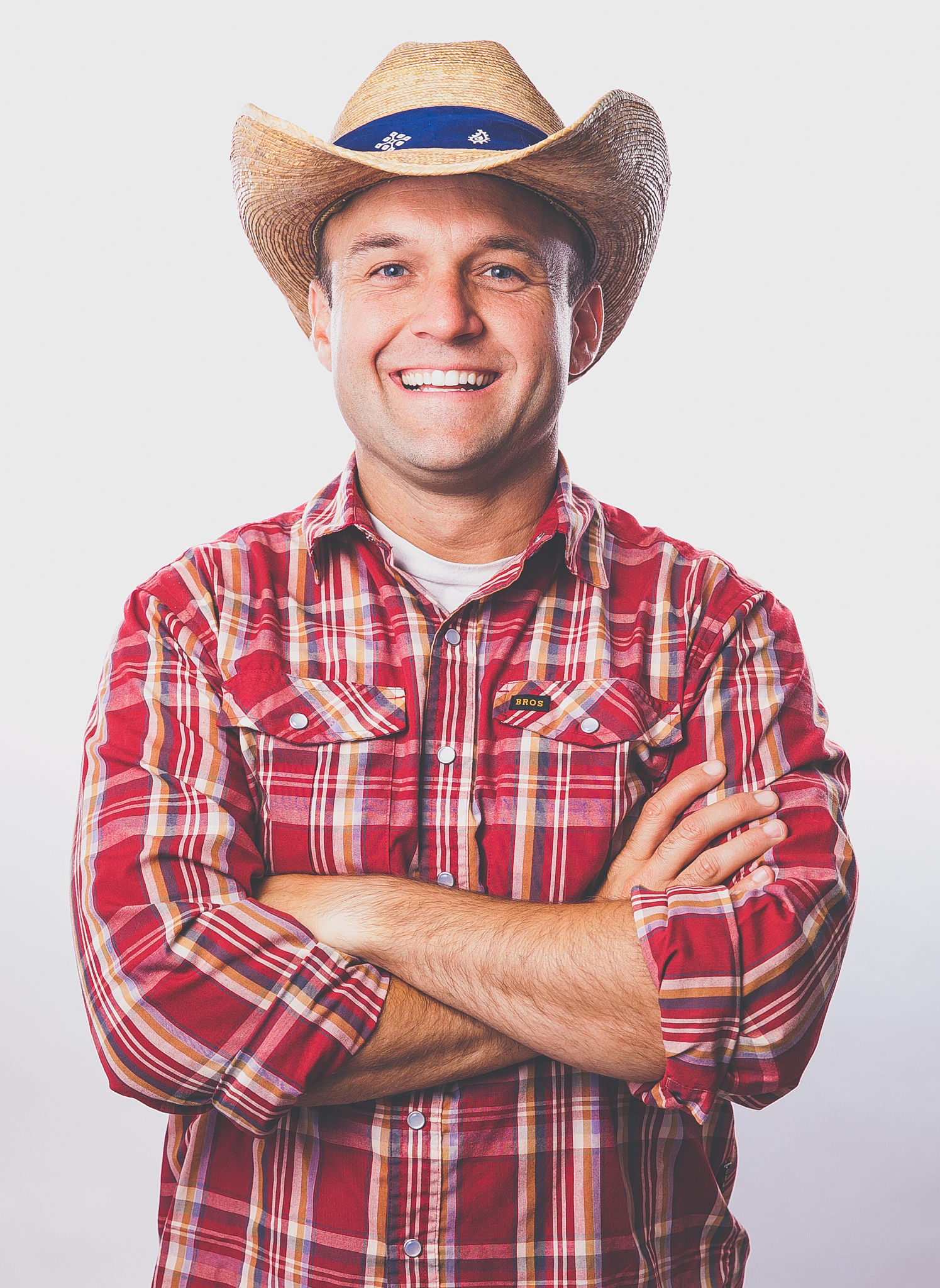 Chet Garner: a Texas-Sized Storyteller
Chet Garner didn't get here the easy way. But according to Chet, anything that comes easy, probably ain't worth having.
Chet is a native Texan. Born in Comanche and raised in Port Neches, Chet's love for storytelling began at a young age around the Boy Scout campfire and toting around his grandfather's VHS camera. You've likely never seen "Attack of the Killer Space Noodles from Mars" Parts 1, 2, and 3. But they were a huge hit in the late 90's in Southeast Texas. At least two people rented them from the local video store. And as far as we know, they never requested their money back. But so began Chet's career.
Chet followed his passions to the University of Texas at Austin where he graduated with a degree in Radio-Television-Film. Taking the road less traveled, Chet was the only film major at Baylor Law School but went on to graduate first in his class and landed a prestigious job in downtown Austin with the law firm of Fulbright and Jaworski LLP. However, after practicing law for 3 years, Chet decided it was time to follow his passions and simultaneously inspire folks to appreciate the beauty, history, and food of the Lone Star State.
Chet wanted his fellow Texans to realize that some of the greatest adventures in the world are right here in Texas. And so he created The Daytripper, a 30-minute Texas travel show highlighting a single town or destination and aiming to inspire folks to follow in his footsteps. PBS gave Chet the greenlight and what followed was a crash course in travel, filmmaking, marketing, and doing whatever it takes to launch a successful TV show. The Daytripper is now in its eleventh season, it has won 9 Lone Star Emmys including 4 for "Outstanding Program Host," and is well on its way to becoming a Texas institution.
From hiking Guadalupe Peak (Texas's tallest point) to taking windsurfing lessons on North Padre Island, and from eating a cow's eyeball in Brownsville to attempting to eat a 72-oz steak in Amarillo, there is nothing Chet won't do to share the stories of Texas. "The Daytripper" is now shown in homes and in classrooms across Texas to teach people about the small towns, big cities, and Texas-sized stories found in every corner of the state. Chet's travels have inspired a community of travelers who share their stories and encourage one another to grab life by the wheel.
As an ambassador for Texas, Chet has the honor of speaking to groups of all sizes about his life on the road and his observations on tourism, food, rural issues, and the ever-evolving meaning of "TEXAS." Chet also shares his stories via monthly columns for both Texas Highways and Texas Co-Op Power magazines.
His company, Hogaboom Road, Inc., is now a full-service commercial production company with clients ranging from Smokey Bear to Best Western. Chet's team offices in an 1890's building in downtown Georgetown which Chet renovated into "The Daytripper World Headquarters" - a place to work and to host visitors from around the country seeking to interact with the show and buy Texas-made goods.
Chet is actively involved in the community; speaking at functions constantly and emceeing charity events across the state. Chet teaches weekly at his church, coaches his daughter's basketball team, and spends as much time as he can playing in the backyard treehouse he built with his kids. Chet is seeking to live life to the fullest and inspire others to do the same.
Appearing on stage Friday, February 4th at 5 pm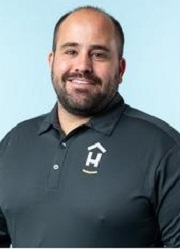 Eric Maier - Hello Garage
After spending 15 years in the Upstream Oil and Gas construction sector developing business for others, I decided to step out and start developing business for myself by starting a few small businesses; I Heart Houston installing historic Blue Tile Addresses, Go Play Texas a certified playground installation company, and the reason why we're here. Hello Garage of West Houston helps homeowners elevate their garage from junk drawer to front door status with industrial grade storage and organization solutions and lifetime Polyaspartic flooring.
Appearing on stage Saturday, February 5th at 11 am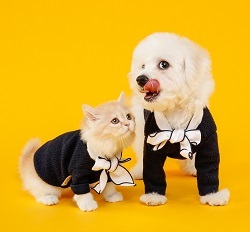 Pet Fashion Show - Sponsored by the Houston Humane Society
Watch these adoptable pups strut their stuff in a treat worthy pet fashion show!

Appearing on stage Friday, February 4th at 6 pm
Michael Lee - Octopus Energy
Michael Lee is the CEO of Octopus Energy US. He will be discussing reducing energy costs and future grid blackouts resiliency, including on site solar, storage, and smart energy usage.
Appearing on stage Friday, February 4 at 3 pm, Saturday, February 5 at 4 pm, and Sunday, February 6 at 2 pm
Pranav Tiwari - Cube and Clover
We're at the crossroads of personal and professional home space. We make various prompt decisions, that adds stress unconsciously.
The fusion of Cube (Urban, Modern, innovative, futuristic) and Clover ( Nature, eco-friendly, green sustainable) represents elements of our products. Our range of products help you organize and build spaces that will reduce your stress, making you more efficient in important tasks. Come Join us to know how Cube & Clover products can ignite a bright home living future.
Appearing on stage Friday, February 4 at 1 pm and Sunday, February 6 at 3 pm
Pet Fashion Show - Sponsored by Houston Pets Alive
Come see these fabulous adoptable pups strut their way on the stage, looking as glamorous as ever!
Appearing on stage Saturday, February 5 at 1 pm
Lisa Tucker - Renewal by Andersen
Did you know there is more to window replacement than just energy efficiency? Join Design Consultant Lisa Tucker, as she shows how replacing your windows can transform rooms and enhance your curb appeal. See how changing the window style, color, hardware, or grilles can give homes a whole new look. Lisa will also go over the hidden benefits of window replacement, and answer of few questions on window replacement.
Appearing on stage Saturday, February 5 at 5 pm

David Foy - NanoSeal
Upon seeing a first video about nanotechnology sealers, David was passionately driven to provide Houstonians with a quality solution to protecting their properties from premature decay from the elements and accelerated destruction from repeated pressure washing.
Having worked closely with the chemist in developing the proprietary formulas, personally applying the NanoSeal products, and authoring the NanoSeal University certification course, David is a qualified voice and proven authority about nanotechnology sealing for exterior porous materials.
Today, David now focuses his efforts building the NanoSeal network of Certified Partners, developing new regional and global points of distribution, and lending support to Danny Brauer – V.P. of Sales and Services.
Appearing on stage Saturday, February 5 at 6 pm